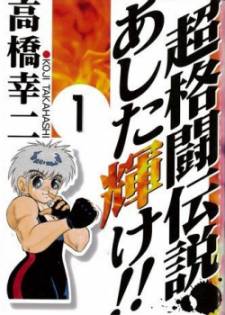 Ashita Kagayake!!, Chou Kakutou Densetsu Ashita Kagayake!!, Shine Tomorrow!!
Super Combat Legend: Shine Tomorrow
1996
COMPLETED
TAKAHASHI Kouji
TAKAHASHI Kouji
Right(→) to Left(←)
Manga Description
The story takes after Tachibana Misaki, a 15-year-old young lady who's tormented at school. In her mission to wind up more grounded, she chooses to enter the reprobate way, going for a shinny tomorrow.